Drawing of ANSI 56-1 Porcelain Pin Type Insulators Manufacturer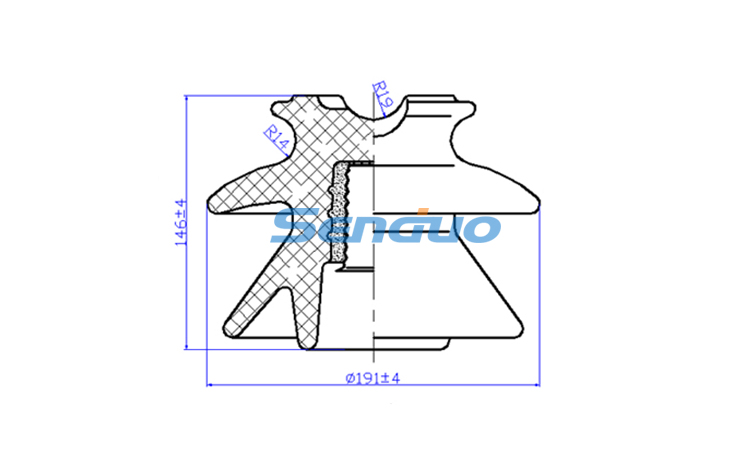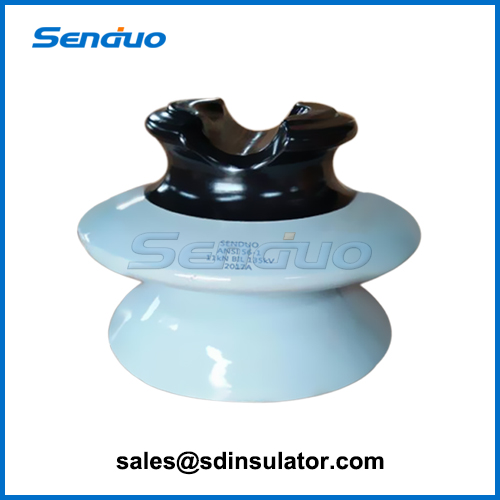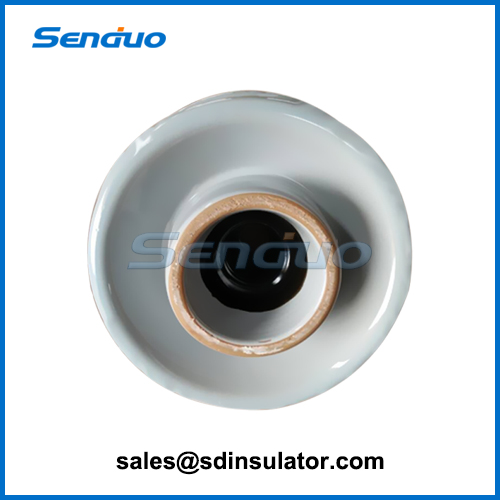 Difference images of ANSI 56-1, want more details photos, please contact us.

| | |
| --- | --- |
| Creepage Distance | 330mm |
| Dry Arcing Distance | 178mm |
| Cantilever Failing Load | 11kN |
| Power Frequency Dry Flashover Voltage | 95kV |
| Power Frequency Wet Flashover Voltage | 60kV |
| Radio Influence Voltage | |
| Test Voltage to Ground | 15kV |
| Maximum RIV at 1000kHz | 8000/100µV |
| Net Weight | 3.3kg |

Our factory got the ISO 9001 certificate from our factory setup, and the products were passed the type test from third party lab., the test report can be available when confirm the orders, before shipment all products are applied the factory test, and factory test report can be available for each lots.
Final, we guarantee 18 months from B/L date for all our goods.

For ANSI 56-1, the normal packing is 6pcs/carton, of course the wooden crate and pallet packing can be available when customer required, carton and wooden crate are suitable for a full container quantity, for bulk cargo, you need to pack by pallet to avoid the broken.
Normal our delivery time for per order is about 30days
If you are interesting our products ANSI 56-1 Porcelain Pin Type Insulators, please contact to sales@sdinsulator.com

Type Tests of Pin Type Insulators Wikipedia:
Type tests are intended to verify the main characteristics of an insulator which depend mainly on its design. They are usually carried out on a small number of insulators and only once for a new design or manufacturing process of insulator and then subsequently repeated only when the design or manufacturing process is changed. When the change affects only certain characteristics, only the test(s) relevant to these characteristics need to be repeated. Moreover, it is not necessary to perform the electrical, mechanical and thermal-mechanical type tests on a new design of insulator if a valid test certificate is available on an insulator of equivalent design and same manufacturing process. The meaning of equivalent design is given in the relevant clauses when applicable. The results of type tests are certified either by test certificates accepted by the purchase or by test certificates confirmed by a qualified organization.
For mechanical tests, the certificate shall be valid for ten years from the date of issue.
There is no time limit for the validity of certificates for electrical type tests.
Within the above limits, the type test certificates remain valid while there is no significant disparity between the results of the type tests and subsequent corresponding sample tests. A method for comparing type and samples test results is given.
Type tests shall be carried out only on insulators from a lot which meets the requirements of all the relevant sample and routine tests not included in the type tests.
Pin Insulator Type Tests include:
1. Verification of the dimensions
2. Dry lightning impulse withstand voltage test
3. Wet power-frequency withstand voltage test
4. Mechanical failing load test
Pin Insulator Sample Tests include:
1. Verification of the dimensions
2. Temperature cycle test
3. Mechanical failing load test
4. thermal shock test
5. Puncture withstand test
6. Porosity test
7. Galvanizing test for pin
Pin Insulator Routine Tests include:

1. Routine visual inspection
2. Routine electrical test