Drawing of ANSI 53-3 Electrical Ceramic Spool Insulator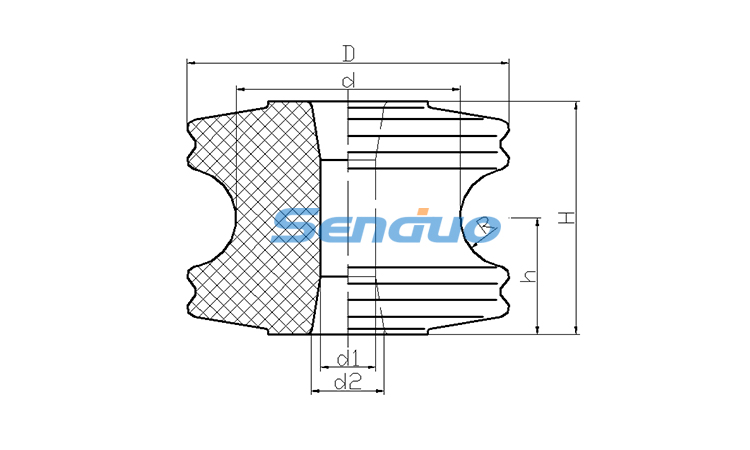 | | |
| --- | --- |
| Main Dimensions | |
| H | 81mm |
| h | 40.5mm |
| D | 76mm |
| d | 45mm |
| d1 | 18mm |
| d2 | 24mm |
| R | 11mm |
| Transverse Strength | 17.8kN |
| Power Frequency Dry Flashover Voltage | 25kV |
| Power Frequency Wet Flashover Voltage, Vertical | 12kV |
| Power Frequency Wet Flashover Voltage, Horizontal | 15kV |
| Net Weight | 0.6kg |
Electrical Porcelain ceramic spool insulator types:
ANSI 53-1, ANSI 53-2, ANSI 53-3, ANSI 53-4, ANSI 53-5 according to ANSI C29.3
The color of ceramic spool insulator: brown, gray, white.
Customer design type is acceptable for us, you can send us samples, drawings etc..


Our factory got the ISO 9001 certificate from our setup, with ISO 9001 quality system, we supply stable quality goods to the world. Most of our products have passed the type test in third party lab., the test report is available when requested.
Before shipment, the goods will be done the routine test in our factory, factory test report is available at any time.
We guarantee the quality 18 months from B/L date.
Want to get more info of ANSI 53-3 Electrical Ceramic Spool Insulator, please contact to sales@sdinsulator.com